Well Mat you raise some good points but there's some good in-universe reasons for the appearance of the Yalkai and for comparison you should also examine how we've handled the Human characters
The Yalkai are in fact a radially symmetric non-humanoid species that use chemical and infrasonic "glamors" to convince other species that they appear as members of their opposite biological sex. So for the Tharrn they'd say a large blue female Tharrn (the one shown in the wallpaper, the soldier is a female Tharrn the males are the tiny ones). Since our players are human and we don't have an infinite art budget, we wanted a species to play up the "siren" trope that we see from the Syreen in Star Control, Star Trek's Orions, Mass Effect's Asari, and Master of Orion's Elerians. However the designs for the Yalkai are significantly less sexualized than their equivalents from these franchises that inspired them.
So here's a concept of the natural form of the Yalkai, which appears when they're angered and the glamor breaks down: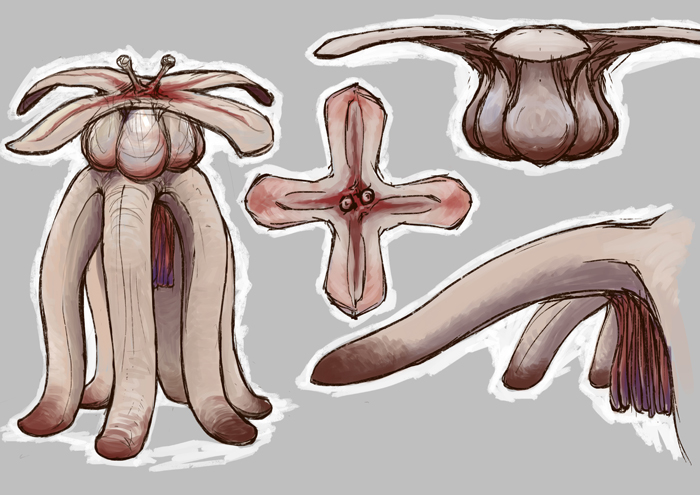 So for contrast the Human female characters: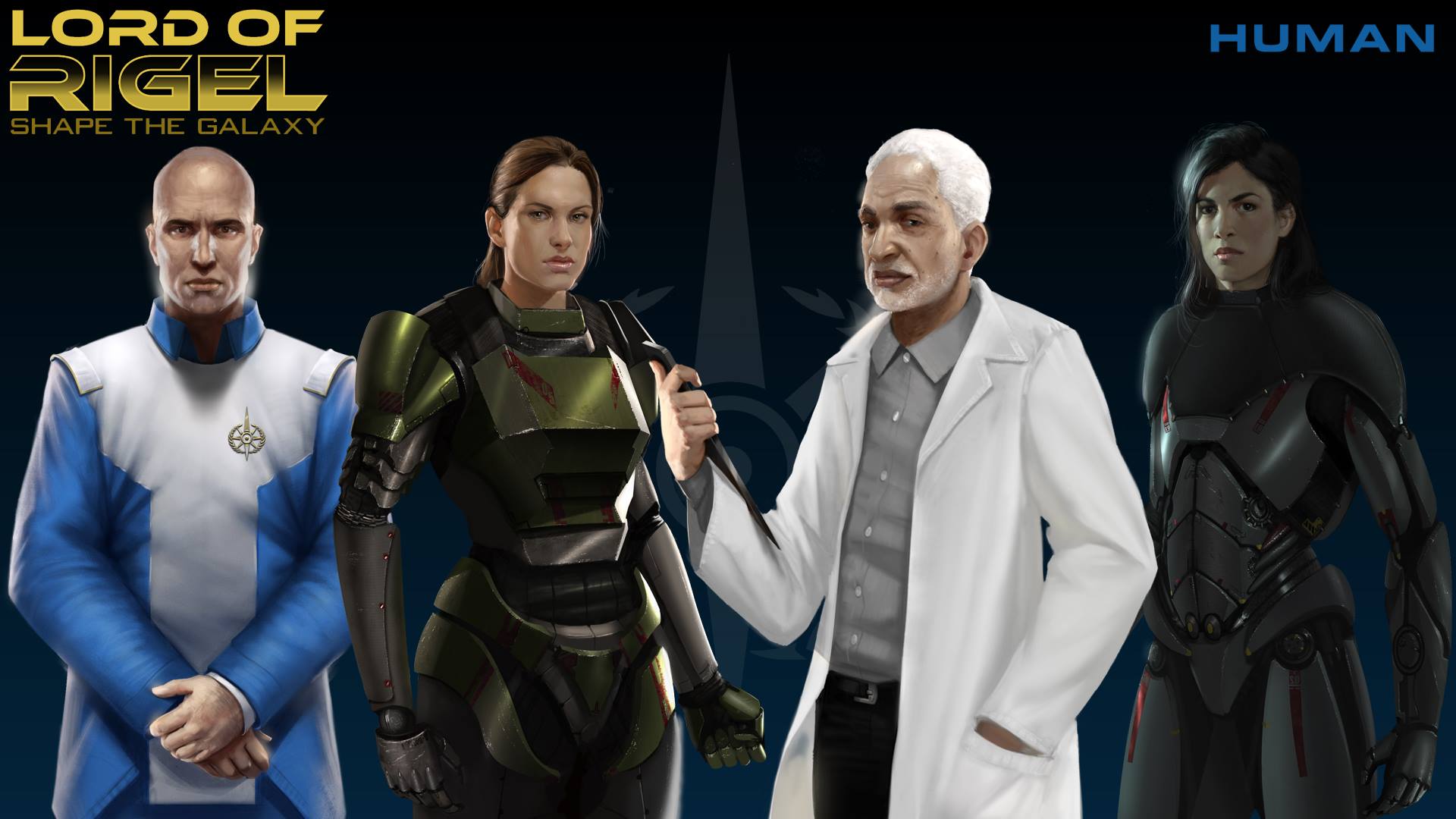 Their outfits are functional and none of the much derided "boob armor." In the case of the Yalkai it's entirely a construct in the mind of the viewer, so the outfits are not in fact functional.
Overall we're trying to walk a line between respecting tropes and trying not to be overly sexualizing. With the Yalkai being a backstabbing "fallen honor" species more like Babylon 5's Centauri and actually being starfish-like we're trying to throw a few wrenches in the standard space opera "amazon women."