Astro Empires deserves it's own thread I think.
http://www.astroempires.com/
http://forum.astroempires.com
Astro Empires is a highly addictive Space Strategy Game in real-time.
Play in a Huge Universe with Thousands of Players.
Build bases, spaceships, research new technologies, form alliances, fight epic battles and much more!
Try it now! Signup for FREE. No downloads required. Start playing in 1 minute!
Play in your own language

* Astro Empires is already available in several languages, and is currently being translated into many more.
Strategy and building

* Research and build many ship types to create your ideal fleet, from hordes of small fast units, to an armada of gigantic capital ships.

* There are many amazing technologies to discover, which unlock an ever more powerful armament and production capacity.
Team play

* Choose between hundreds of guilds, or start your own, and become a force to be reckoned with.

* Establish diplomatic ties with other guilds to form huge alliances of thousands of players, all working towards the same goals, or forge a small unit of elite players, and take the universe by storm.
Balanced and stable gameplay

* Benefit from the experience and know-how of a mature and refined game, with Astro Empires being one of the first Persistent Browser-Based Games (PBBG) around.

* An award winning game, including the prestigious BBGsite's Most Popular Game award.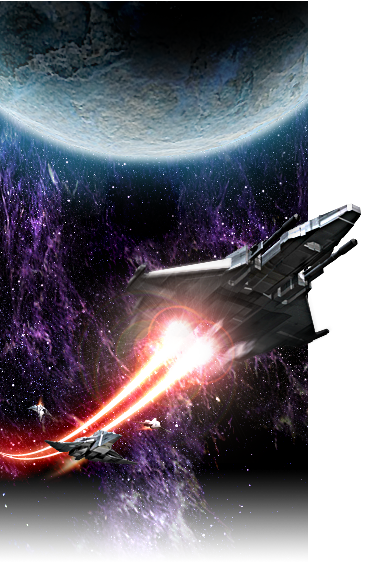 Servers / Galaxies
Gives you an idea of how many players play this game ; )
+++++++Started+++++Players++++Online+++Bases++++Planets
Helion+++138 days++++10,927++++864+++++63,877+++190,348
Gamma++327 days++++4,150+++++391+++++43,474+++187,095
Fenix+++516 days++++4,146+++++319+++++41,241++++228,019
Epsilon++699 days+++++4,121++++337+++++43,791++++297,316
Delta+++888 days+++++4,091++++262+++++41,827++++254,604
Ceti++++1,069 days+++4,052++++250+++++41,292+++++224,796
Beta++++1,244 days+++4,046++++275+++++43,880++++191,044
Alpha+++1,434 days+++5,212++++515+++++62,150++++250,272
+++++++Total+++++++40,745+++3,213++++381,532+++1,823,494
Guilds playing a ranked by fleet or in other ways
Top Guilds listed here by fleet are currently:
1 [x)X(x] Crucifixion 739,361,520
2 [(-o-)] PoKéMoN 615,720,495 <---I'm currently playing in this guild. [SIM] are our aliies
3 [StRiP] Uniting StRiPpers Everywhere 535,315,100
4 [HERØ] KICK-ASS 420,040,245
5 [SIM] Would You Like To Know More? 388,597,790
http://gamma.astroempires.com/ranks.asp ... ilds_fleet